We're Tired of This, Grandpa! - A Qwitix Op-Ed
June 22, 2023
Chances are, if you're a tired millennial like myself who read Louis Sachar's masterpiece Holes multiple times, watched the movie on repeat, and bobbed your head along to "Dig it oh oh oh dig it..." on your CD Walkman during long car rides, the iconic scene between Sigorney Weaver's mini-me character and her grandpa has come to mind as you've drudged through the banalities of daily life. Tired of dragging yourself out of bed every morning to get to your 9-5? That's too dang bad. Tired of doing your taxes but having absolutely no idea what you're doing? That's too dang bad. Tired of being number 2,384 in the Ticketmaster presale queue and waiting for hours before it's finally your turn but the website crashes and whoops now no tickets are available?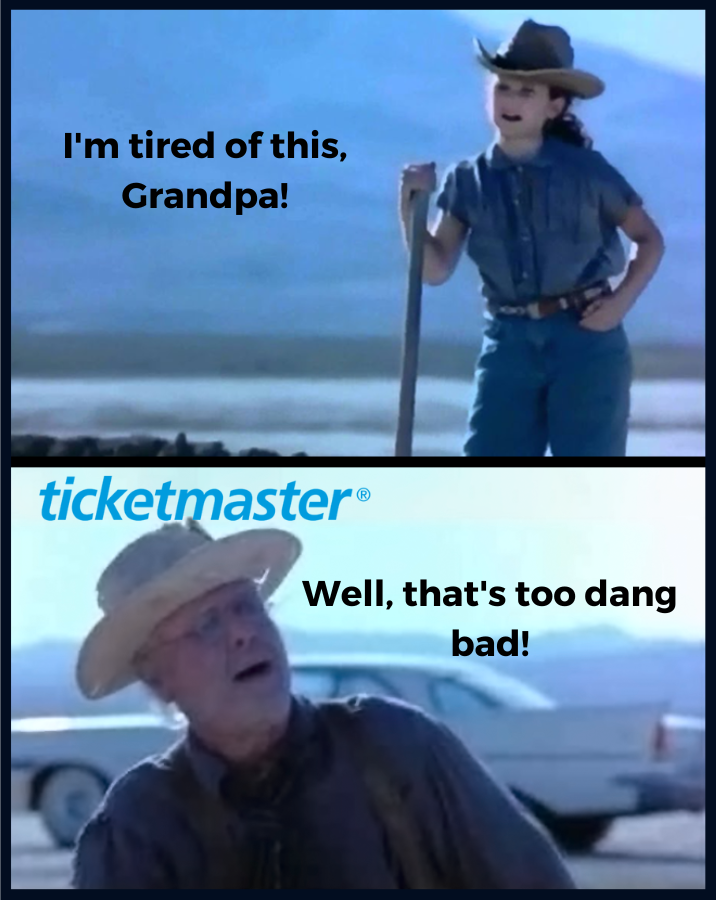 We the people are tired of this and we want alternatives.
Love her or hate her, everyone knows about Taylor Swift and her sold-out Eras tour happening right now. And we all know how Ticketmaster catastrophically dropped the ball during the presale and ended up canceling ticket sales to the general public. Even their later ticket drops closer to the days of shows as more seats become available have been "invite only" for verified fans and Capital One card holders. You can't just be a casual Swiftie; you must prove your allegiance for a chance - no guarantees! - at scoring tickets. Otherwise, you're left to the mercy of StubHub and Reddit threads and fingers crossed you don't get scammed!
According to an article by CNBC, Live Nation Entertainment, parent company of Ticketmaster, controls an estimated 70% of live entertainment venues, thus limiting the options for competitors to actually be able to compete in the industry. During the Judiciary Committee hearing in January, both Democrats and Republicans banded together under the bipartisan flag of Taylor Swift, putting on a meme-worthy performance of her lyrics as they questioned President and CFO, Joe Berchtold, and challenged him to explain how exactly Live Nation Entertainment was not a monopoly. His answers were not satisfactory to the Committee and in the following month, Senators Amy Klobuchar and Mike Lee penned a letter to the Department of Justice asking for further investigation into this matter. In fact, it was just recently announced that, starting in September, Ticketmaster will start listing all fees upfront after pressure from the Oval Office, an encouraging sign of changes yet to come.
Perhaps now more than ever, thanks to both Taylor Swift and Ticketmaster, people are paying attention to the happenings within the ticketing industry. In a post-COVID world, fans are hankering for any opportunity to see their favorite artists live and have gone through the long queues and braced themselves for the exorbitant hidden fees because Ticketmaster was virtually the only available option. The forthcoming elimination of hidden fees is a good start, but Live Nation Entertainment still controls a large majority of venues, even resorting to threatening venues, and competitors and fans alike are tired of it.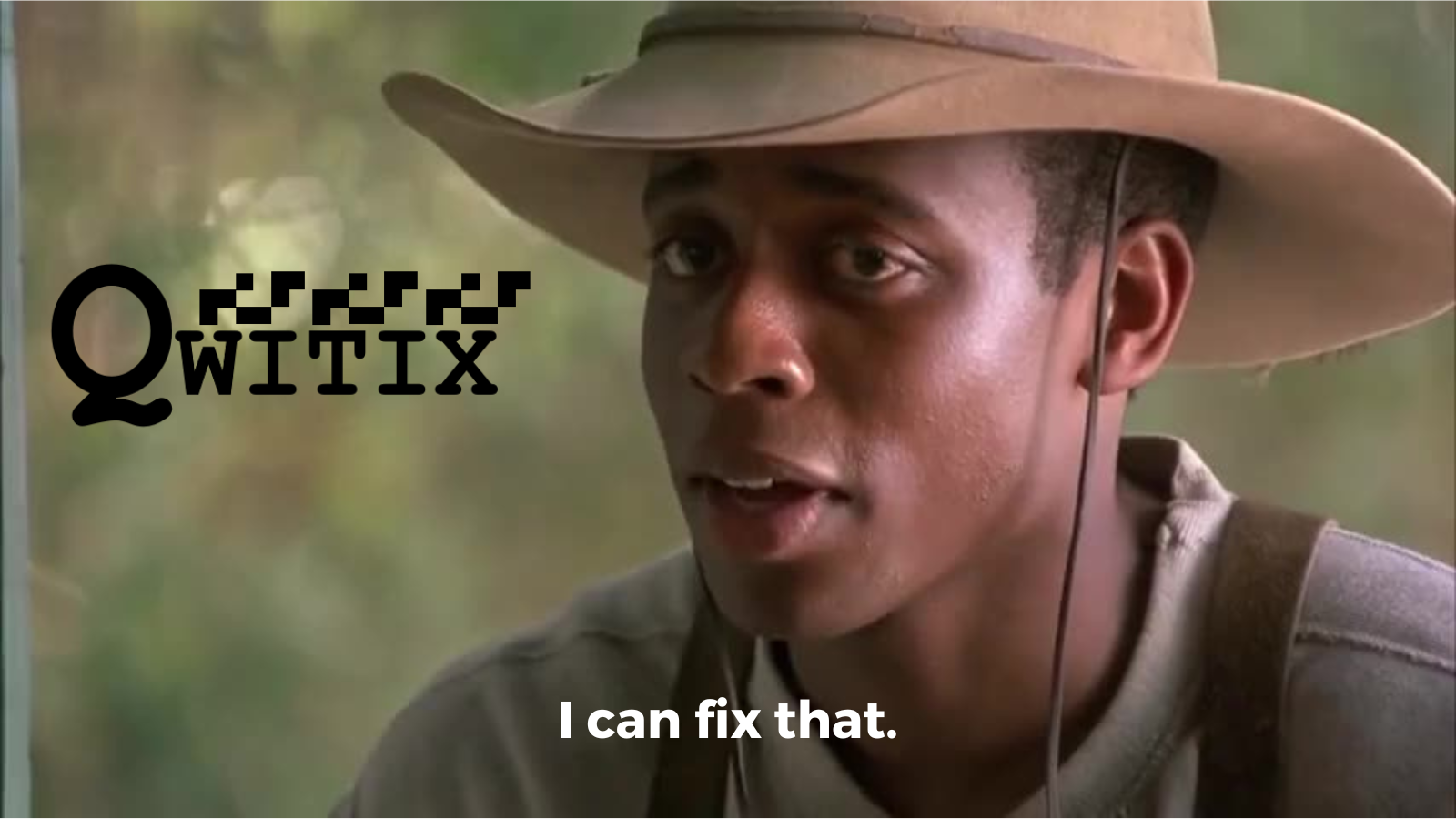 Qwitix values reliability and the opportunity to work with fans, venues, and performers to meet their needs so everyone can enjoy a successful event. Rather than cornering the market on venues and extracting all surplus value from fans, Qwitix competes without exclusivity clauses. With every event and ticket sale, we earn the opportunity to ticket the next event. Hidden fees have never been a part of Qwitix nor will they ever be in the future. We may be a small fish in a huge pond, but we are watching the news and we are ready to meet your ticketing needs because you chose us.
So you're tired of the status quo ticketing industry? Let Qwitix fix that.
Long live the live show!
-A